I've used the same colour schemed used in the MG Zaku II F2.
This is one of my favourite SD kit because it is so simple and yet well designed.



I love this kit so much that I have bought many SD Zaku II to be painted with different colour scheme.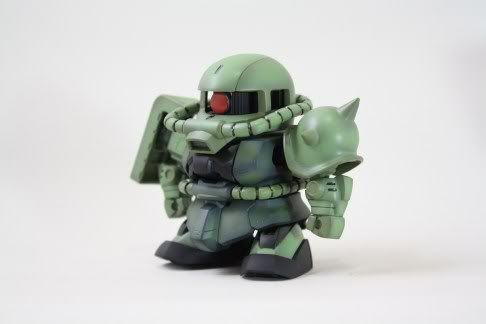 There is an older version of SD Zaku II which is simpler and smaller than this one, but not as nice. This one is BB #218.