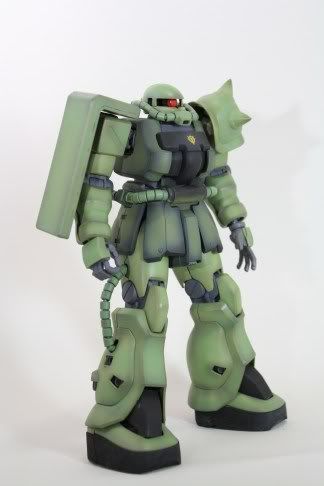 This is my second MG kit, the Zaku II F2 built somewhere in 2002. After I've messed up the GPO3S, I've decided to be more careful on this kit.
For the colours, I've used the traditional green colour scheme with 2 tones only and the painting turned out much better than the GPO3S.
I broke the both leg's hose during the assembly and apart from that, building this kit was pretty much smooth sailing.
Overall, this is a very nice kit to work with.


Just bad ass with that menacing look.