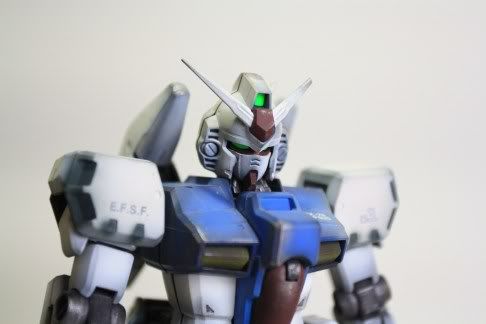 This is my very first Master Grade kit that I've acquired back in 2001. Being the first kit that I've properly built, I have made pretty much all the mistakes that a newbie would.
During the assembly and test fitting, I've broken the head fin, messed up some internal part while cementing 'em and broke some parts while removing the armour.The real disaster happened during the painting part.
Again, being new to airbrushing at that time, I didn't know how to control the airflow and paint volume, so I've repainted the kit several time using thin layers to get some decent coating. By the way, the thing I like most about this model is its back design, love those thrusters.


Managed to clear some mess and it turned out to be better than I've expected, well at least its not a total disaster. A well designed model, but it has a pair weird gorilla arms though.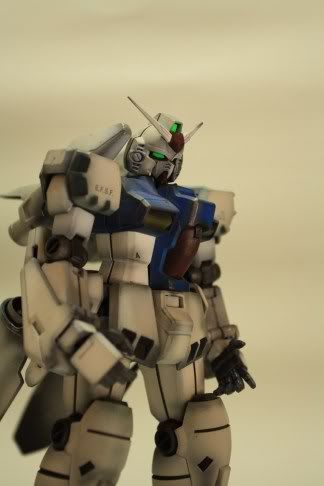 For the lens and eyes, I used fluorescent paint for it. Pretty cool because I didn't even know such paint existed then.