Ten years ago I bought a Montblanc ball point pen to mark my first step into the legal profession. To commemorate the tenth year, I decided to buy a rollerball pen for the purpose of signing documents only...so I thought. The
Meisterstück
series was again given the honour to be included as part of the collection. Pens from this series
feature cigar shaped bodies with snow emblems at the top of the caps.
Most people will refer to this shape as the the classic Montblanc "look". Even though the
Meisterstück is more commonly known and favoured in
black resin with gold accents, I was more inclined towards the black and platinum version. This combination
exudes unmatchable charm and elegance where no other colors could compare, not even the much coveted yellow gold.
Upon reaching a local Montblanc boutique, I was told that they did not have any
Meisterstück
rollerball pens
in stock...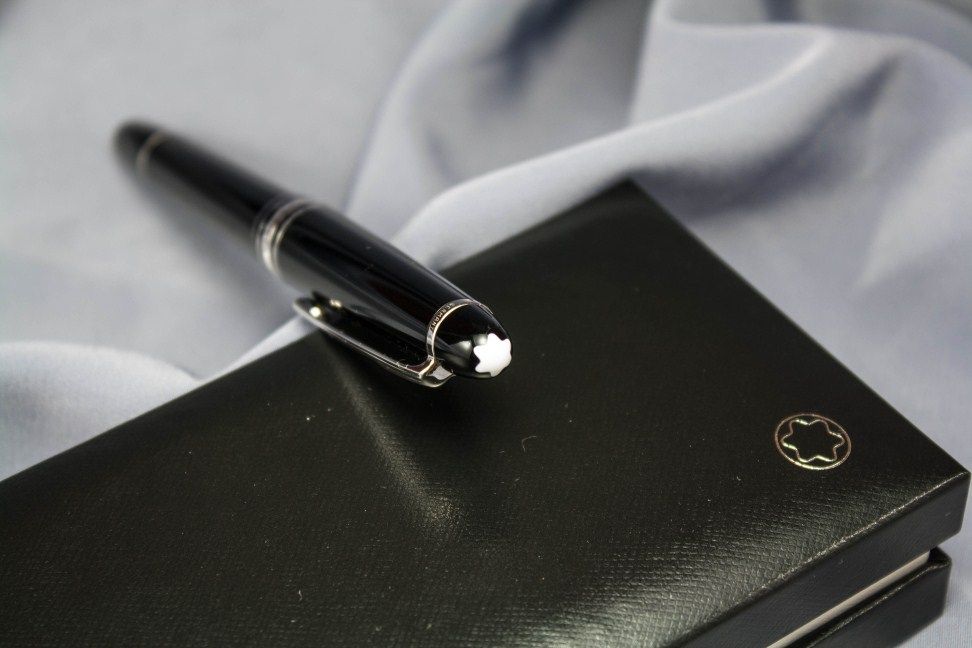 Utterly dissapointed but unwilling to leave
the boutique empty handed

, I decided to stay on with the hope of finding an alternative pen. As fate would have it, a particular pen caught my attention. This pen had a two tone decorated nib...it was a fountain pen.
I have no previous experience of using fountain pens due to the impression that we lefties could not use these pens without smudging the ink all over the place. However, since the initial plan was for this pen to be used for signatures only, it really didn't matter if it was a fountain pen. So despite its hefty price tag, it wasn't too long before I made the decision for the purchase.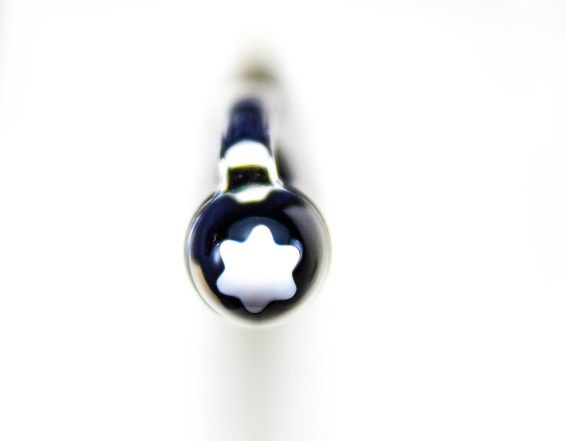 Upon reaching home and having tried using the pen for a while, it soon became clear that it would be unfortunate for such marvelous pen to be confined to signing documents only. So searches were made through the internet for a solution. I later found out that
with different positions of writing,
left handed people like myself could use fountain pens without smudging the paper. Overwhelmed with excitement, I couldn't stop reading articles, blogs and forums posts on fountain pens. Little did I know that from that fateful day when the first fountain pen was bought, I have ventured into the realm of fine writing instruments and rediscovered the art of penmanship. I never stopped writing since then.